Mk 1 vehicle identification.
Mk 2 Here (750kb jpeg image)
First pic is of a vehicle Identification Stuck to My S75's drivers door, if you have one and you know it's the original door then you can get all the info below off ( on the identity charts) it and more, I know this is a very bad pic but I could only get the door open a bit as me van is parked up next to a fence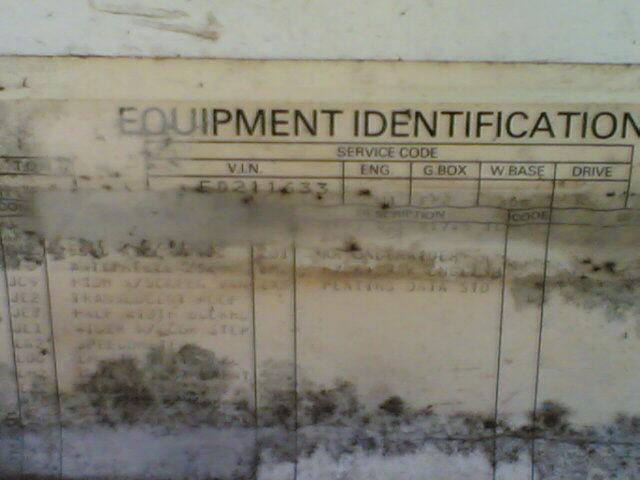 .
Below is the vehicle identification chart for the MK1 50 series from the Drivers Handbook 1987.
The Gearbox codes are not part of the VIN Number but are here anyway.
Sorry about the quality of the images.
If you have a Vehicle identification chart stuck to the bottom of your drivers door (see above pic) it will give you more details about what is fitted to your vehicle, or was fitted when it was built. a complete list of all the codes, can be found here and here and there are many.