Hi there, Here you will find some of the pictures from the Dodge50 Live Forum 2005, held in a field in North Lincs. on Sept 23/24/25.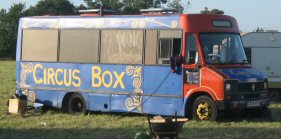 Bonnie Bertha, Our S56 Circus Tour Bus.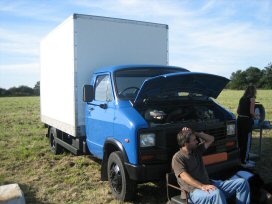 Dave56 and his Very nice S56 Chassis Cab not sure what to have next from the bbq and notice the S56 trying to eat him!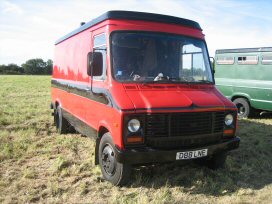 Felix's Mk1 S56, very nice paint job on this I have to say and notice the panels have a smooth finish.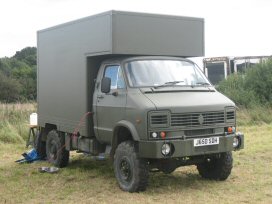 This is Herrcuts very smart RB44 and he needs no Hair cutt.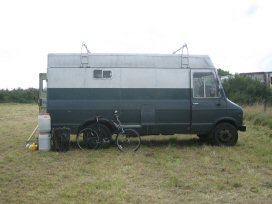 Stoker1's high top high top S56 Passengerside (reverse image before anyone asks).
Ok this one has no engine, no gearbox, no axles, no nothin and is used as a play bus, BUT it was still at the event and is a Northern Counties S66!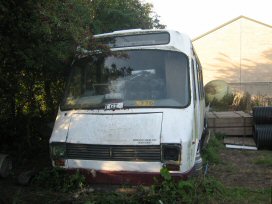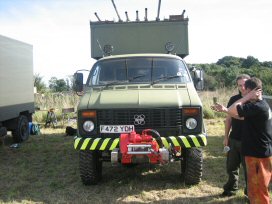 Greg with Nell and his Mk1 / 2 S66 4x4 Hybrid. Ok it is a Mk2 with the Mk1 crewcab, it has a Phaser turbo, it has the headlight and indicator surrounds upside down to keep the lights low and this is how it came NEW! Yes MEB had two like this built to this spec, 2 that I know of, Nells and one I have in a Colour Brouchere For the NEW Mk2 50 series.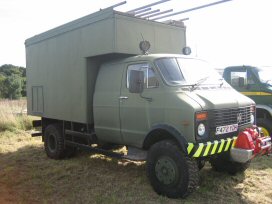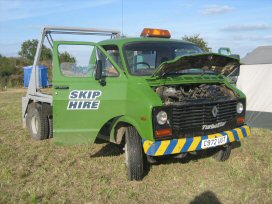 Skip Man and the Programmers S56 Skip loader. They have a very novel way of transporting their trailer tent, more pictures will be coming soon.
JFB in his Left hander RB44 ooooooooo NICE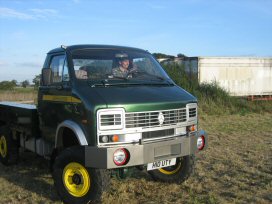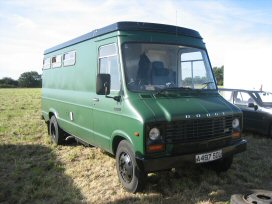 Simons S56 live in.
And not forgetting The Funkylibrary, at 6ft 9 he needs a high high top.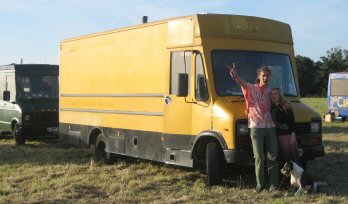 A whole picture gallery will be up soon with under bonnet photos, under chassis and more naked dodges...ooooo get out the kleenex.