Our 1984 Dodge50 Series RB75 VAN, B910 VRN Big Vern.
We bought Big Vern from Mark Lilly of 'Dodge City' Todmordin, in May 1998, Big Vern came direct from Norweb through Mark, as I had asked him to keep an eye out for a Van for me.
We paid £1,000, No Tax or MOT.
Big Vern has done us a proud 80,000 miles (+ 5 Circus seasons ) on top of his 35,383 original miles he had done since 1984 and on 20th May 2003 he was parked up for restoration, well so we could go off around France and Spain in our new S56 bus Bonnie Bertha.
Restoration has now started and below you will find some pictures of the vehicle that started this web site, because if we had never got him I doubt this site would exist!
---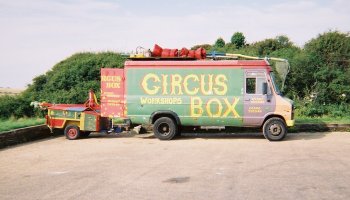 Parked up at High and Over, East Sussex, Summer 2002.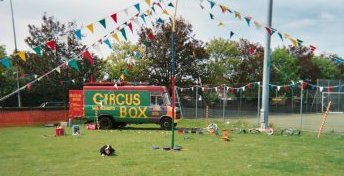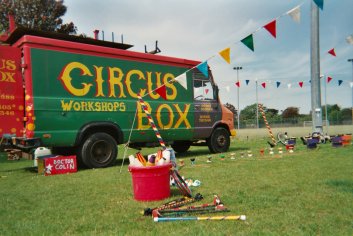 At work Seaford, East Sussex 2002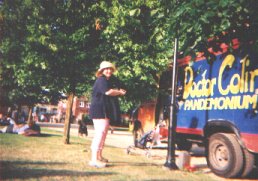 Shealagh and Big Vern, Winchester Hat Fair 2001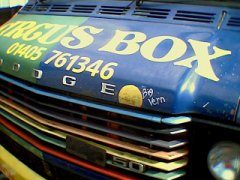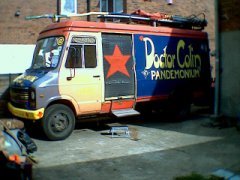 At home In Yorkshire, Sept. 2002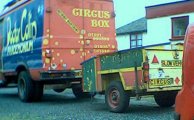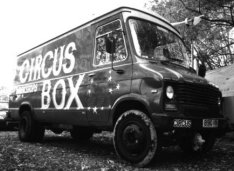 At Work Oct 2002 Yorkshire / Parked up 1998, East Sussex

Circus Arts, Education And Performances
Forum Service Index Workshop Index Home
© Dodge50.co.uk™ 2002--2006