This is a 1983 Dodge 50 series S56 Outside broadcast vehicle. It's up for sale for £100,000 with cameras or £45,000 without.
The Engine is a 3 litre petrol Perkins six pot and has covered about 60,000 miles.
I guess it's the most expensive Dodge 50 I have come accross.
You can find it at www.onvision.co.uk/dodge50-1.htm
---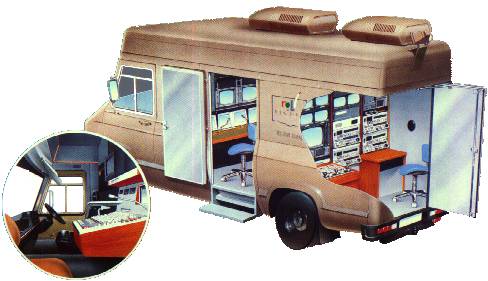 ---