Richy and Katies Dodge 50 Project
After spending many a good weekend round the beaches of Wales, Devon and Cornwall and some awesome festivals in our VW Camper, the growing kids (Callum and Ebony) no longer seemed to fit in the bunk beds and things started to feel a little cramped. Time to bite the bullet and upsize to something with a little breathing space.
Our friends (Three Daft Monkeys) have used, loved and lived in their Dodge 50 for ever and it's still going strong so when I saw our S46 on ebay at £240 I thought it seemed sensible to put in a bid. I Phoned Tim my afore mentioned amigo and asked him what I need to look for and what problems I should expect to encounter? Other than possible trouble finding parts nothing seemed insurmountable so we watched the clock count down on the auction and waited until the last 10 seconds (like you do) and put in our £1000 max bid which won us the van at £920.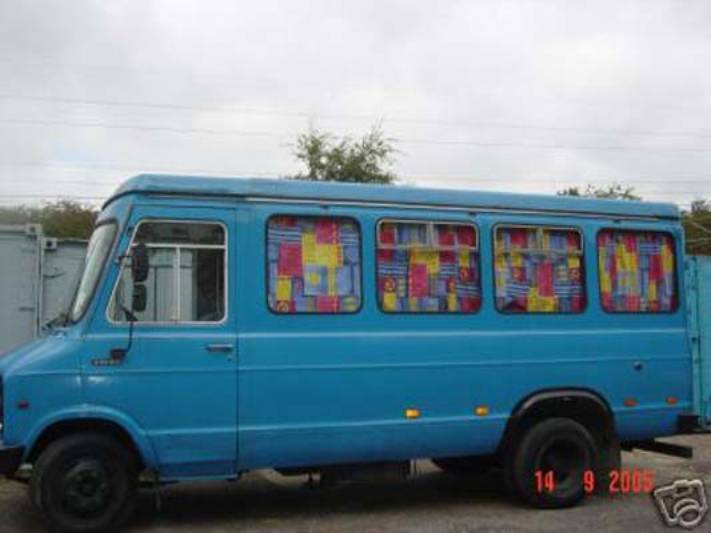 The first pic as seen on the ebay advert (Don't look to bad!!)
The van was advertised with 18'000 "Genuine" miles!!!! This of course was not possible for a 20 year old mini bus but as long as the perkins engine is looked after it should be good for ever.
I collected the bus from Canvey Island in Essex and drove it the 150 miles to where I work in Kidderminster. The van seemed to drive well and the maiden voyage passed without incident.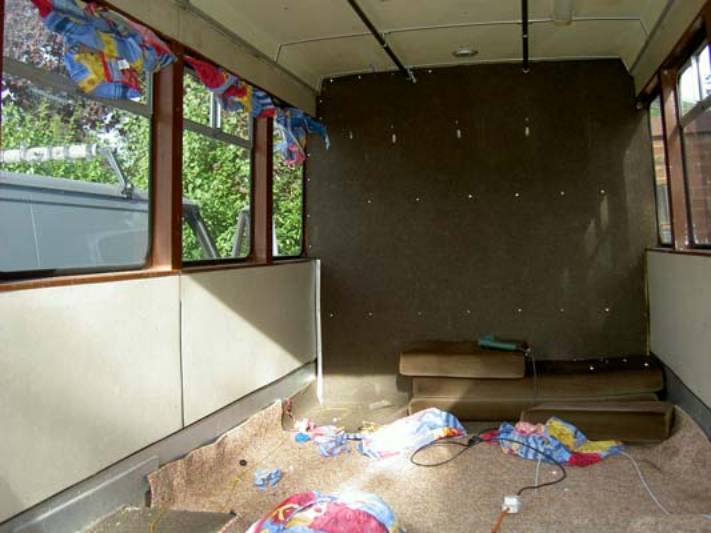 Got the van to work, had a good look round and decided rip everything out.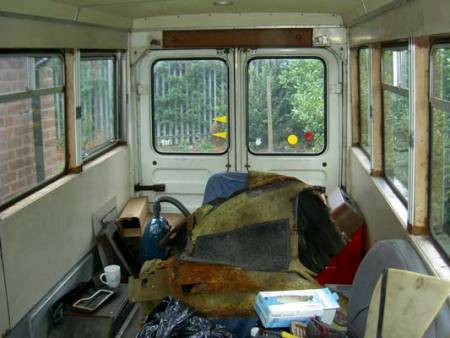 With the van empty and all the seats, roof lining and panelling out I could see I had a bit of work ahead.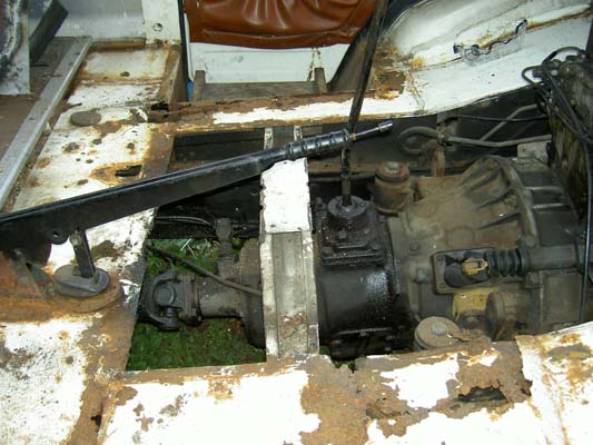 The cab floor needed to be totally renewed.
Having spent 3 years as a coppersmith when I was younger which included a few welding courses at Tech College, I borrowed a MIG welder from a mate and bought some sheets of metal £3 each. I had to buy a reel of MIG wire which was £6, had a few test runs and once confident set about cutting out the rot and welding in the new floor (this amused my workmates and earned me the nick name "Mr T".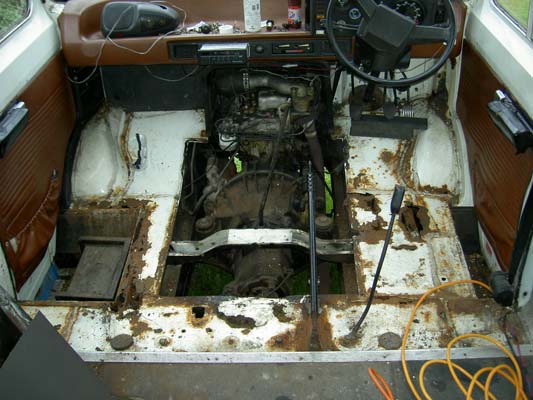 "I aint goin on no plane fool!!!"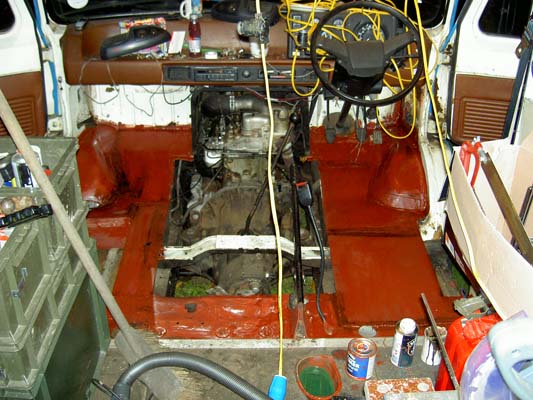 Floor in and red leaded, total cost £27 including under seal. Quote from garage £500!! Does make you wonder?