Our New S56 Dodge 50 Circus Tour Bus, Bought on 1st May 2003. The photos have been taken with my camera phone, I will add more when I get some better pictures. So its going to be goodbye to Big Vern our Old S75 Dodge50 for a while, so I can restore him to his former glory.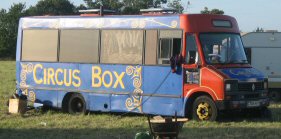 jjjjjjjjjjjjjjj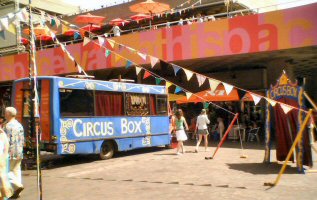 At the Live Forum Sept 2005 and The National Theatre June 2005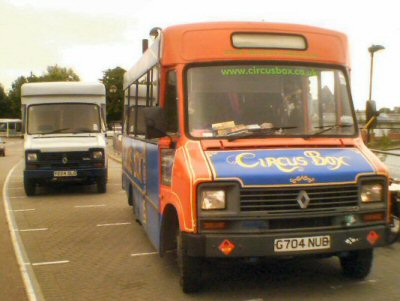 Tesco's car park July 2005 with Hugo's S56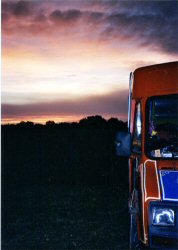 Taken By Joe (stoker1) at the Live Forum 2004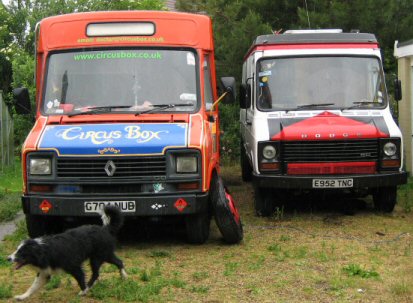 Parked with Vince, Tobys S46 Before we took out it's 4.236 Perkins engine in June 2005.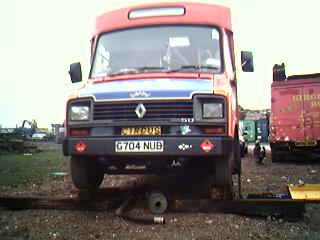 New exhaust being fitted Nov 2004 at my yard in Yorkshire.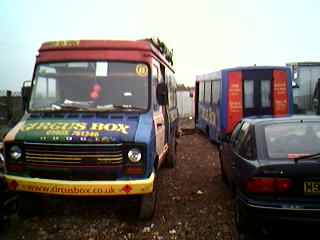 And here with Big Vern.

A Clutch of Dodge 50's at the Live Forum 2005.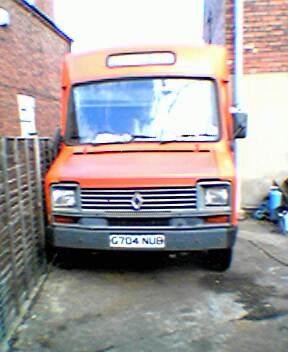 The first picture of Bonnie Bertha, May 2003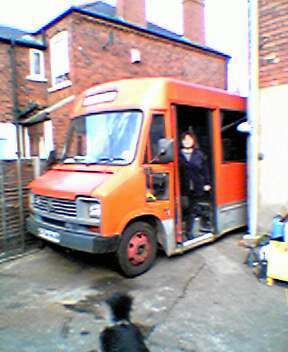 Shealagh checks out the doorway.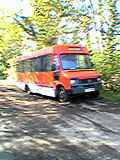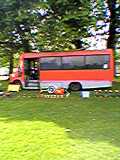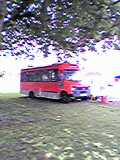 Bertha's first two circus jobs, Chichester, West Sussex and Goole, East Yorks, May 2003.