OVER 300 Pages of Dodge 50 Service, Maintenance and Pictures.

Why not use Google to search this site for you.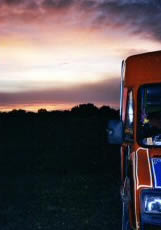 Pic by Stoker1
Why not take a look at our sponsor site CircusBox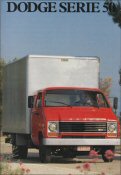 © Dodge50.co.ukô

2002--2005

Welcome to the only web site for the dodge50 series of vehicles.

Here you can find technical and service information on many aspects of the Renault Dodge / Karrier Dodge 50 series of vehicles, S35, S46, S56, S66, S75 and the RB44.

This site is best viewed at 1024 x 768 pixels and using the Firefox Browser.

---
If you are looking for a dodge50, selling one, in need of technical help, can't get those parts or just need advice from other dodge50 owners then you need to go to the ever growing dodge50 community at
http://dodge50.aimoo.com/
Specific technical details and procedures are taken from WSM3005 Dodge / Renault 50 series Workshop manual (1979 to 1993), Renault Technical Division Service Data manuals (1983 to 1992) and Karrier Motors / Talbot / Dodge and Renault Service and Maintenance Manuals (1979 to 1989).
This site has been built up over the last 3 years and there are many page styles, some dire some more so, rather than spending days / weeks changing each page to look the same I have deceided to spend the time putting more stuff up instead
The Site is Maintained by Greg who has a Mk 2 S56 Tour Bus and a Mk 1 S75 Van.

DISINFORMATION: This web site and the Forum have been knocked together with 2 bricks and a rubber chicken for your delight and We hope you all enjoy the fine discussions we have on the wonderful dodge50 series of vehicles, all information is either gleened from the official 50 series workshop manuals OR posted by members of the community.

DATINFORMATION: dodge50.co.uk takes no responsibility for any mistakes or advice given, it's up to you if you take it or not, remember, All material is copyright dodge50.co.uk 2002-2005 unless it's someone else's and it has been begged, borrowed or made up.
DISCLAIMER: Any libel or mistakes in messages that are written by members of the community, inc the admin's and owner of this site www.dodge50.co.uk and http://dodge50.aimoo.com takes no responsibility for them, you need to contact the author and have a moan / send a writ / agree. (delete as you see fit) Blah Blah Blah Blah Blah Blah.......Etc.......Etc...........
© Dodge50.co.ukô 2002-2005
Dodge50.co.ukô DOES sell SOME Parts go to the FORUM then New Parts section for parts listings.
** NEW **
4.236 Engine Removal
Service and Maintaince
handbook
Parts Contacts

Brochure Index

Mk 1 Vehicle Identification
Paul and Katie's restoration

Restoration of My 1984 S75
Lockheed Hydraulics Parts Numbers
Other Bits
Engine Identity PDF
Otto's Fast Cars
and Mad Vehicles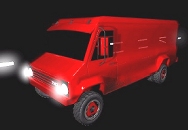 Powered by IP Address Location