Text Only Index Page
For PDA's, Mobile Wap and G.P.R.S


OVER 500 Pages and 20,000 images of Dodge 50 Information, Service, Maintenance and Pictures. Inc. over 300 Pages from the official Workshop manual and 600+ images from the Parts Manuals and 15,000 vehicle build spec sheets.

Why not use Google to search this site for you.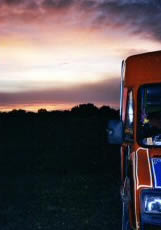 Pic by Stoker1
Why not take a look at our sponsor site CircusBox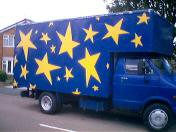 Some Other useful Links

Pastparts


V.O.S.A.


DVLA


4x4 Cherrypicker


Fleetdata


© Dodge50.co.ukô

2002--2007

Welcome to the only web site for the dodge50 series of vehicles.
This site is best viewed with 3 eyes at 21 paces at 1024 x 768 pixels and using the Opera Browser while wearing a red hat..
Mk1 parts Index Page 2
201
Water Cooled Oil Cooler
Z2
A35
202
Cylinder Heads and Rocker Covers
Z2
A41.1
203
Cylinder Heads and Rocker Covers
Z2
A41.2
204
Cylinder Heads and Rocker Covers
Z2
A1.3
205
Camshafts and Timing Gear Chain
Z2
A42.1
206
Camshafts and Timing Gear Chain
Z2
A42.2
207
Rocker Levers - Valves and Valve Gear
Z2
A43
208
Section B - Fuel System
Title Page
209
Main Tank 16 Gallon
B11.1
210
Main Tank 16 Gallon
B11.2
211
Main Tank 85 Litres
B11.3
212
Parts Sheet
B11.3
213
Main Tank 85 Litres
B11.4
214
Fuel Pump, Fuel Filters
L3
B21.1
215
Fuel Pump, Fuel Filters
M2
B21.2
216
Fuel Pump, Fuel Filters
M2
B21.3
217
Fuel Pump, Fuel Filters
U1 Z2
B21.4
218
Fuel Pump, Fuel Filters
U1 Z2 U3
B21.5
219
Fuel Pump, Fuel Filters
U1
B21.6
| | | | | | |
| --- | --- | --- | --- | --- | --- |
| | | | | | |
| | 220 | Fuel Pump, Fuel Filters | Z2 | B21.7 | |
| | 221 | Fuel Pump, Fuel Filters | U1 Z2 | B21.8 | |
| | 222 | Fuel Pump, Fuel Filters | M2 U1 Z2 | B21.9 | |
| | 223 | Section B - Fuel System | Title Page | | |
| | 224 | Fuel Pump, Fuel Filters | U1 U3 | B21.A | |
| | 225 | Fuel Pump, Fuel Filters | Z2 | B21.B | |
| | 226 | Fuel Pump, Fuel Filters | U3 | B21.C | |
| | 227 | Fuel Pump, Fuel Filters | U3 | B21.D | |
| | 228 | Fuel Pump | L3 | B22.1 | |
| | 229 | Fuel Pump | M2 | B22.2 | |
| | 230 | Fuel Pump | U1 | B22.3 | |
| | 231 | Fuel Pump | Z2 | B22.4 | |
| | 232 | Fuel Pump | U3 | B22.5 | |
| | 233 | Intake Manifolds, Carb Mountings | U1 | B31.1 | |
| | 234 | Air Cleaner | U1 | B31.2 | |
| | 235 | Air Cleaner | L3 | B31.3 | |
| | 236 | Air Cleaner | Z2 | B31.4 | |
| | 237 | Air Cleaner | Z2 | B31.5 | |
| | 238 | Section B - Fuel System | Title Page | | |
| | 239 | Air Cleaner | M2 | B31.6 | |
| | | | | | |
| --- | --- | --- | --- | --- | --- |
| | | | | | |
| | 240 | Air Cleaner | M2 | B31.7 | |
| | 241 | Air Cleaner | U3 | B31.8 | |
| | 242 | Air Cleaner | U3 | B31.9 | |
| | 243 | Turbo Charger | U3 | B32.1 | |
| | 244 | Turbo Charger | U3 | B32.2 | |
| | 245 | Intake Manifolds, Carb Mountings | L3 | B41.1 | |
| | 246 | Intake Manifolds, Carb Mountings | M2 | B41.2 | |
| | 247 | Intake Manifolds, Carb Mountings | M2 | B41.3 | |
| | 248 | Carb Assembly | M2 | B42.1 | |
| | 249 | Carb Assembly | M2 | B42.2 | |
| | 250 | Carb Assembly | L3 | B42.3 | |
| | 251 | Carb Assembly | L3 | B42.4 | |
| | 252 | Carb Assembly | L3 | B42.5 | |
| | 253 | Carb Assembly | L3 | B42.6 | |
| | 254 | Section B - Fuel System | Title Page | | |
| | 255 | Carb Controls | Z2 M2 L3 U1 | B43.1 | |
| | 256 | Carb Controls | L3 M2 U1 Z2 | B43.2 | |
| | 257 | Carb Controls | Z2 M2 L3 U1 | B43.2 | |
| | 258 | Carb Controls | Z2 M2 L3 U1 | B43.4 | |
| | 259 | Carb Controls | Z2 M2 L3 U1 | B43.4 | |
| | | | | | |
| --- | --- | --- | --- | --- | --- |
| | | | | | |
| | 260 | Carb Controls | L3 M2 U1 Z2 | B43.5 | |
| | 261 | Carb Controls | U3 | B43.6 | |
| | 262 | Carb Controls | U3 | B43.7 | |
| | 263 | Injection Pump Mountings and Pipes | U1 | B51.1 | |
| | 264 | Injection Pump Mountings and Pipes | U1 | B51.2 | |
| | 265 | Injection Pump Mountings and Pipes | Z2 | B51.3 | |
| | 266 | Injection Pump Mountings and Pipes | U3 | B51.4 | |
| | 267 | Injection Pump Drive | U1 | B52.1 | |
| | 268 | Injection Pump Drive | Z2 | B52.2 | |
| | 269 | Injection Pump Drive | U3 | B52.3 | |
| | 270 | Section B - Fuel System | Title Page | | |
| | 271 | Injection Pump Assembly, Rotary | U1 | B54.1 | |
| | 272 | Injection Pump Assembly, Rotary | Z2 | B54.2 | |
| | 273 | Injection Pump Assembly, Rotary | U3 | B54.3 | |
| | 274 | Injection Pump Controls | U1 | B55.1 | |
| | 275 | Injection Pump Controls | Z2 | B55.2 | |
| | 276 | Injection Pump Controls | U1 | B55.3 | |
| | 277 | Injection Pump Controls | U3 | B55.4 | |
| | 278 | Injector Assembly | U1 | B56.1 | |
| | 279 | Injector Assembly | Z2 | B56.2 | |
| | | | | | |
| --- | --- | --- | --- | --- | --- |
| | | | | | |
| | 280 | Injector Assembly | U3 | B56.3 | |
| | 281 | Intake Manifolds | U1 | B57.1 | |
| | 282 | Intake Manifolds | Z2 | B57.1 | |
| | 283 | Intake Manifolds | U3 Turbo | B57.3 | |
| | 284 | Cold Start Aids | | B58 | |
| | 285 | Index | | | |
| | 286 | pictorial index | | | |
| | 287 | Parts List index | | | |
| | 288 | Part Numbers | | | |
| | 289 | Descriptive Codes and Abbreviations | | | |
| | 290 | Vehicle Service and Chassis Number Interpretation | | | |
| | 291 | Vehicle Service and Chassis Number Interpretation | | | |
| | 292 | Vehicle Service and Chassis Number Interpretation | | | |
| | 293 | Vehicle Service and Chassis Number Interpretation Late Vehicles | | | |
| | 294 | Option Codes | | | |
| | 295 | Option Codes | | | |
| | 296 | Vehicle Service and Chassis Number Interpretation | | | |
| | 297 | General Instructions for Ordering of Replacement Parts | | | |
| | 298 | Parts List index | | | French |
| | 299 | Part Numbers | | | French |
| | | | | | |
| --- | --- | --- | --- | --- | --- |
| | | | | | |
| | 300 | Descriptive Codes and Abbreviations | | | French |
| | 301 | Vehicle Service and Chassis Number Interpretation | | | French |
| | 302 | Vehicle Service and Chassis Number Interpretation | | | French |
| | 303 | Vehicle Service and Chassis Number Interpretation | | | French |
| | 304 | Vehicle Service and Chassis Number Interpretation Late Vehicles | | | French |
| | 305 | Option Codes | | | French |
| | 306 | Vehicle Service and Chassis Number Interpretation | | | French |
| | 307 | General Instructions for Ordering of Replacement Parts | | | French |
| | 308 | Parts List index | | | German |
| | 309 | Part Numbers | | | German |
| | 310 | Descriptive Codes and Abbreviations | | | German |
| | 311 | Vehicle Service and Chassis Number Interpretation | | | German |
| | 312 | Vehicle Service and Chassis Number Interpretation | | | German |
| | 313 | Vehicle Service and Chassis Number Interpretation | | | German |
| | 314 | Vehicle Service and Chassis Number Interpretation Late Vehicles | | | German |
| | 315 | Option Codes | | | German |
| | 316 | Vehicle Service and Chassis Number Interpretation | | | German |
| | 317 | General Instructions for Ordering of Replacement Parts | | | German |
| | 318 | Parts List index | | | Italian |
| | 319 | Part Numbers | | | Italian |
| | | | | | |
| --- | --- | --- | --- | --- | --- |
| | | | | | |
| | 320 | Descriptive Codes and Abbreviations | | | Italian |
| | 321 | Vehicle Service and Chassis Number Interpretation | | | Italian |
| | 322 | Vehicle Service and Chassis Number Interpretation | | | Italian |
| | 323 | Vehicle Service and Chassis Number Interpretation | | | Italian |
| | 324 | Vehicle Service and Chassis Number Interpretation Late Vehicles | | | Italian |
| | 325 | Option Codes | | | Italian |
| | 326 | Vehicle Service and Chassis Number Interpretation | | | Italian |
| | 327 | General Instructions for Ordering of Replacement Parts | | | Italian |
| | 328 | Parts List index | | | Spanish |
| | 329 | Part Numbers | | | Spanish |
| | 330 | Descriptive Codes and Abbreviations | | | Spanish |
| | 331 | Vehicle Service and Chassis Number Interpretation | | | Spanish |
| | 332 | Vehicle Service and Chassis Number Interpretation | | | Spanish |
| | 333 | Vehicle Service and Chassis Number Interpretation | | | Spanish |
| | 334 | Vehicle Service and Chassis Number Interpretation Late Vehicles | | | Spanish |
| | 335 | Option Codes | | | Spanish |
| | 336 | Vehicle Service and Chassis Number Interpretation | | | Spanish |
| | 337 | General Instructions for Ordering of Replacement Parts | | | Spanish |
| | 338 | Parts List index | | | Dutch |
| | 339 | Part Numbers | | | Dutch |
| | | | | | |
| --- | --- | --- | --- | --- | --- |
| | | | | | |
| | 340 | Descriptive Codes and Abbreviations | | | Dutch |
| | 341 | Vehicle Service and Chassis Number Interpretation | | | Dutch |
| | 342 | Vehicle Service and Chassis Number Interpretation | | | Dutch |
| | 343 | Vehicle Service and Chassis Number Interpretation | | | Dutch |
| | 344 | Vehicle Service and Chassis Number Interpretation Late Vehicles | | | Dutch |
| | 345 | Option Codes | | | Dutch |
| | 346 | Vehicle Service and Chassis Number Interpretation | | | Dutch |
| | 347 | General Instructions for Ordering of Replacement Parts | | | Dutch |
| | 348 | Section B - Fuel System | Title Page | | |
| | 349 | Hoses Oil Separator | U1 | B71.1 | |
| | 350 | Hoses Oil Separator | L3 | B71.2 | |
| | 351 | Hoses Oil Separator | M2 | B71.3 | |
| | 352 | Hoses Oil Separator | M2 | B71.4 | |
| | 353 | Exhaust System | L3 | B81.1 | |
| | 354 | Exhaust System | M2 | B81.2a | |
| | 355 | Exhaust System | M2 | B81.2 | |
| | 356 | Exhaust System | U1 | B81.3 | |
| | 357 | Exhaust System | Z2 | B81.4 | |
| | 358 | Exhaust System | chassis no 209218 | B81.5 | |
| | 359 | Exhaust System | Except 323 | B81.6 | |
| | | | | | |
| --- | --- | --- | --- | --- | --- |
| | | | | | |
| | 360 | Exhaust System | 323 | B81.7 | |
| | 361 | Exhaust System | RHS | B81.8 | |
| | 362 | Exhaust System | U3 | B81.9 | |
| | 363 | Exhaust System | U3 | B81.A | |
| | 364 | Section B - Fuel System | Title Page | | |
| | 365 | Exhaust Brake Controls | Z2 | B84.1 | |
| | 366 | Exhaust Brake Controls | U3 | B84.2 | |
| | 367 | Section C - Cooling System | Title Page | | |
| | 368 | Radiator | | C11.1 | |
| | 369 | Radiator | | C11.2 | |
| | 370 | Parts List index | | C11.2 | |
| | 371 | Radiator | L3 | C11.3 | |
| | 372 | Radiator | M2 | C11.4 | |
| | 373 | Radiator | U1 U3 | C11.5 | |
| | 374 | Radiator | Z2 | C11.6 | |
| | 375 | Radiator | 66e | C11.7 | |
| | 376 | Engine Plumbing | U1 | C12.1 | |
| | 377 | Engine Plumbing | L3 | C12.2 | |
| | 378 | Engine Plumbing | Z2 | C12.3 | |
| | 379 | Engine Plumbing | M2 | C12.4 | |
| | | | | | |
| --- | --- | --- | --- | --- | --- |
| | | | | | |
| | 380 | Engine Plumbing | M2 | C12.5 | |
| | 381 | Engine Plumbing | U3 | C12.6 | |
| | 382 | Section C - Cooling System | Title Page | | |
| | 383 | Water Pump | Z2 | C21.1 | |
| | 384 | Water Pump | L3 | C21.2 | |
| | 385 | Water Pump | U1 | C21.3 | |
| | 386 | Water Pump | M2 | C21.4 | |
| | 387 | Water Pump | U3 | C21.5 | |
| | 388 | Water Pump | L3 | C41.1 | |
| | 389 | Fan Motor | U1 (HF3) | C41.2 | |
| | 390 | Fan Motor | U1 (Except HF3) | C41.3 | |
| | 391 | Fan Motor | Z2 | C41.4 | |
| | 392 | Fan Motor | M2 (HF3) | C41.5 | |
| | 393 | Fan Motor | M2 (Except HF3) | C41.6 | |
| | 394 | Fan Motor | U3 | C41.7 | |
| | 395 | Section D - Electrical Equipment - Engine | Title Page | | |
| | 396 | Starter Motor Switch | | D11.1 | |
| | 397 | Parts Sheet | | D11.1 | |
| | 398 | Starter Motor Switch | | D11.2 | |
| | 399 | Starter Motor | Lucas M50Z2 | D12.1 | |
Mk1 parts Index Page 2
DISCLAIMER: Any libel or mistakes in messages that are written by members of the community, inc the admin's and owner of this site www.dodge50.co.uk and http://dodge50.aimoo.com takes no responsibility for them, you need to contact the author and have a moan / send a writ / agree. (delete as you see fit) Blah Blah Blah Blah Blah Blah.......Etc.......Etc...........
© Dodge50.co.ukô 2002-2007

New
The RB44 Story
Mk 2 Identification (750kb jpeg picture)

Service and Maintaince
handbook

Engine Identity PDF

Wiring diagram Download Page


Lockheed Hydraulics
Parts Numbers

Other Bitss
Paul and Katie's restoration


Restoration of
My 1984 S75