Text Only Index Page
For PDA's, Mobile Wap and G.P.R.S


OVER 500 Pages and 20,000 images of Dodge 50 Information, Service, Maintenance and Pictures. Inc. over 300 Pages from the official Workshop manual and 600+ images from the Parts Manuals and 15,000 vehicle build spec sheets.

Why not use Google to search this site for you.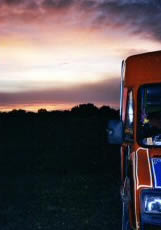 Pic by Stoker1
Why not take a look at our sponsor site CircusBox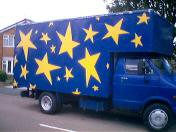 Some Other useful Links

Pastparts


V.O.S.A.


DVLA


4x4 Cherrypicker


Fleetdata


© Dodge50.co.ukô

2002--2007

Welcome to the only web site for the dodge50 series of vehicles.
This site is best viewed with 3 eyes at 21 paces at 1024 x 768 pixels and using the Opera Browser while wearing a red hat..
Mk 1 Aug 1979 to July 1987 Parts list reference pages for the parts catologue
Catologue Part one Images 1 to 599 or Catologue Part two. Images 600 to 1096
If you go through the lists (links below) before trying to go through the parts catologue (links above) you can reference the page numbers with the image numbers and description.
All the pages are in english except where stated, the number 2 image is very handy to see which sections cover which bits of the vehicle. It is best if you go to identify my vehicle and also the chassis / build spec identification pages first, so you can see what axle code or engine code your vehicle has for example.
For example: Mk1 s46 van. SDGB46KOCED211747 Spec sheet here has a U1 engine (perkins 4 cylinder 4.236) an ax6 rear axle with a ratio of 3.909 was a chassis cab etc.
So you have a bit of help now Thanks to Neil Hilton who has referenced these pages for you all.
Page 1. Page 2. Page 3. Page 4. Page 5.
Click here for a microsoft works .wks extension spreadsheet version
DISCLAIMER: Any libel or mistakes in messages that are written by members of the community, inc the admin's and owner of this site www.dodge50.co.uk and http://dodge50.aimoo.com takes no responsibility for them, you need to contact the author and have a moan / send a writ / agree. (delete as you see fit) Blah Blah Blah Blah Blah Blah.......Etc.......Etc...........
© Dodge50.co.ukô 2002-2007

New
The RB44 Story
Mk 2 Identification (750kb jpeg picture)

Service and Maintaince
handbook

Engine Identity PDF

Wiring diagram Download Page


Lockheed Hydraulics
Parts Numbers

Other Bitss
Paul and Katie's restoration


Restoration of
My 1984 S75